Boarding School Experience
Get involved into the German language and German school life
The "Boarding School Experience" program is a combination of a German course at the Humboldt-Institut and a boarding school stay at one of our selected partner boarding schools across Germany. Students will start with an intensive German course at our course center in Bad Schussenried. After the German course they will continue their stay at the school of their choice and experience the daily life at a German boarding school.
This specially designed experience program will allow international students to collect their first impressions of living and studying at a German school. Not only will they be able to improve their active German language knowledge during their stay, they will also be introduced to German culture, landmarks and traditions. While school grades are not in the foreground of this program, students shall have a high motivation to make the most of their experience, including an improvement of their overall academic skills.
Student requirements
You are between 10 and 17 years old
Your passport qualifies you to travel to and stay in Germany visa free
You already have previous knowledge of German and completed at least A2 level (300 – 500 lessons)
You are willing to spend at least two to three months in Germany
You are highly motivated to integrate yourself into a boarding school community and become an active part of the daily life
Humboldt-Institut Bad Schussenried
Intensive German course (3 to 5 weeks) in small international classes with 30 lessons per week (14–17 years) or 25 lessons per week (10–13 years)
Accommodation on campus in twin rooms with en-suite bathroom
Full board
24-hour supervision
Teaching material and course certificate
Daily leisure program including sports, creative and social activities as well as weekly excursions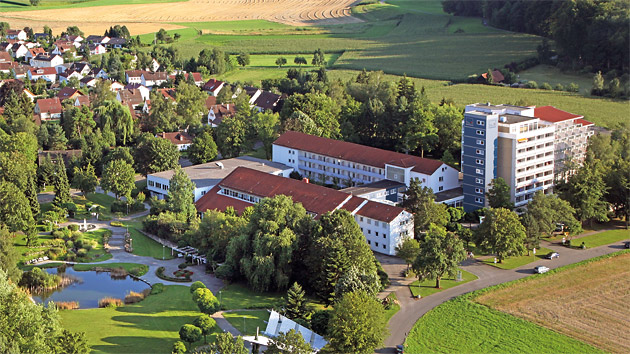 Humboldt-Institut Bad Schussenried
Residential school for German as a foreign language (A1-C2) (

Baden-Wuerttemberg

)

The Humboldt-Institut Bad Schussenried prepares international students for their studies at a German boarding school. The focus is on the following areas: reading and listening comprehension, writing skills, oral expression and grammar. Students are taught in intensive courses with 30 lessons per week (teenagers) or 25 lessons per week (children).

A student with no previous German knowledge can complete level B2 in approx. 6-8 months due to our "total immersion" concept, continuous progress control and monitoring as well as active daily use of the German language also outside the classroom.
Accommodation in boarding home
Twin rooms, all rooms with shower/WC and balcony
Special features
Daily free time activity program (sports, creative work, social activities)
Additional supporting program for children (ages 10-13)
Workshops
Cultural program (including weekly full-day and half-day excursions)
The boarding home is open 365 days per year accommodating students from all over the world.
№ of students
№ of boarders
100%
Class size
Group size
Boarding School
Regular classes at a German school (1 to 3 months)
Accommodation on campus
Full board
Teaching material
Boarding school activities
For counseling you we need (at least) the following documents by e-mail:
Photocopy of the student's passport
Transcripts of the previous 2-3 school years (copy of the original and translation in English or German)
If possible please add:
Motivation letter written by the student (in German)
Letter of reference by at least one teacher (in English or German)
After receiving the application documents our counseling team will contact the requested boarding school(s) and recommend a suitable schedule for the "Boarding School Experience" program.
Starting dates
for German courses
2021
January 3, 10, 24
February 7, 14, 28
March 14, 21, 28
August 22
September 5, 12, 26
October 10, 17, 31
November 14, 28
December 5, 19, 26
2022
January 2, 9, 23
February 6, 13, 27
March 13, 20
The availability of the above-mentioned starting dates is subject to change considering the total program duration and taking into consideration school holidays at the respective boarding schools. Our counseling team will find the best possible solution for a smooth transition between German course and school visit.
Fees
for German course + school visit packages
German course (3-5 weeks) + boarding school for...
...1 month
...2 months
...3 months
Pädagogium Bad Sachsa
4,300 €
6,100 €
7,800 €
Privatschule Conventz
4,350 €
6,300 €
8,250 €
Internat Schloss Buldern
-
6,400 €
8,400 €
Lietz Internat Schloss Bieberstein
4,400 €
6,400 €
8,400 €
Lietz Internatsdorf Haubinda
4,400 €
6,400 €
8,400 €
Lietz Internat Hohenwehrda
4,400 €
6,400 €
8,400 €
Nordsee-Internat
4,470 €
6,540 €
8,610 €
Zinzendorfschulen
4,850 €
7,150 €
9,450 €
Max-Rill-Gymnasium Schloss Reichersbeuern
5,200 €
8,000 €
10,800 €
The fees comprise the tuition and boarding fees for the German language course at the Humboldt-Institut in Bad Schussenried (3 to 5 weeks) and at the respective boarding school for 1, 2 or 3 months.
Health insurance needs to be covered throughout the entire program.
Students who are interested in a longer stay in Germany can also apply for our extended "Boarding School Experience" program. This option contains at least a 10-week German course at the Humboldt-Institut with a connecting 6 to 12-month boarding school experience.
Contact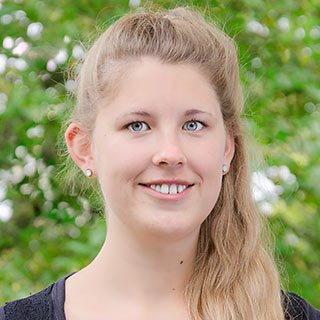 Monika Hermann
Secondary and Higher Education Counseling
+49 7522 9880
info@humboldt-institut.org